Hotel Coeur des Neiges (B&B) ***
Previously 'La Maison Blanche', given new life in a very good, quality style

A boutique hotel in the village centre…
Recently upgraded hotel with a touch of luxury, in an excellent location with great mountain views
Charming chalet-hotel, stylishly redecorated
Situated in the centre of St Gervais
Plush and comfortable social areas
Open fire in lounge, licensed bar
Stay on Bed and Breakfast basis
Afternoon tea available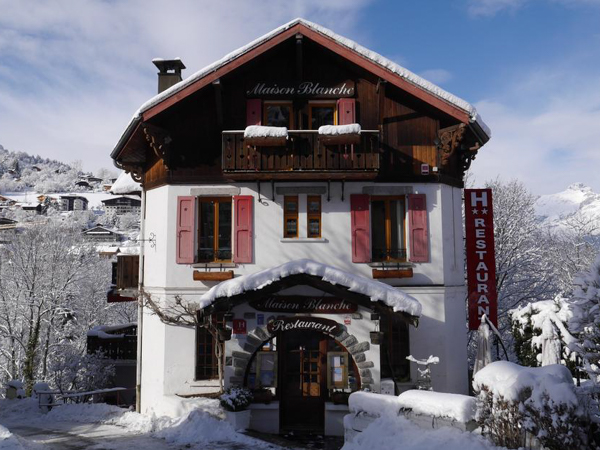 Hotel Coeur des Neiges – previously known as La Maison Blanche – has undergone more than just a name change, it has had a complete make-over, and now has a high quality, stylish interior, both in the social spaces, and in the upgraded bedrooms. As such, this has now been rated as a 3* hotel.
It is situated in the centre of the attractive thermal spa town of St Gervais-les-Bains, only a short walk from excellent restaurants, bars and shops, as well as being only 800m from the cable car with access to the entire ski area of St Gervais and Megève, which forms part of the extensive Evasion Mont Blanc ski domain.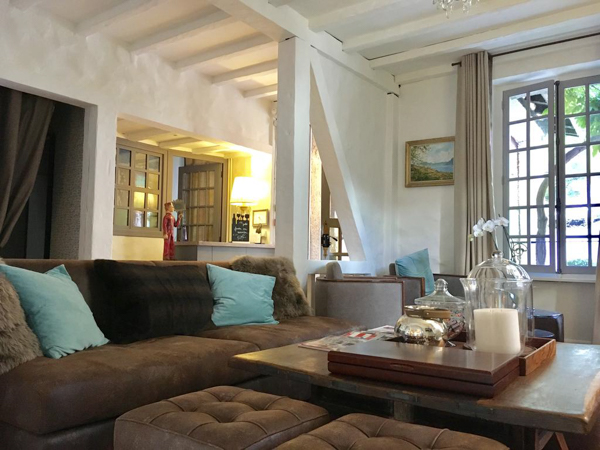 Katrine – the new owner, as well as her mum, already have a reputation for being warm, friendly and welcoming, as well as for providing great service to their guests.
This unique and individual boutique hotel only has 15 bedrooms, so it has a more intimate feel than some of the larger accommodations.
Each of the bedrooms are a good size yet feel luxuriously cosy, with ensuite bathrooms, some of which have also been fully renovated to an extremely high standard.
Catering is currently on a B&B only basis, but afternoon tea is a welcome option after a long day on the slopes and the hotel may offer speciality Swiss fondue during your stay as an additional extra.
Touch of Style for Your Short Ski Break
Excellent location, quality, service and hospitality, all under one roof
15 cosy ensuite rooms
Newly renovated throughout hotel
Open fire and sociable lounge
Tea / coffee making facilitities in rooms
Afternoon tea available
Flexible dining options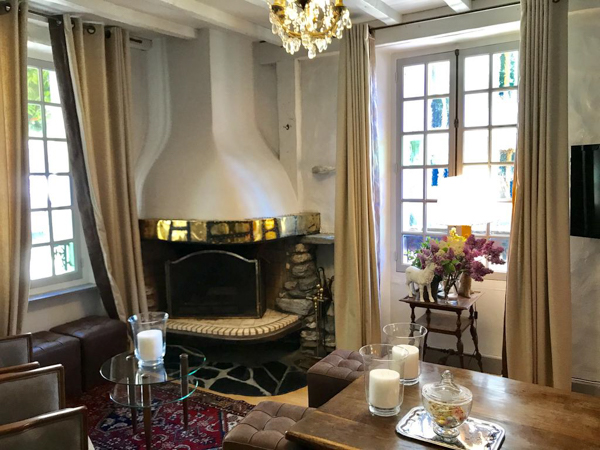 Hotel Coeur des Neiges- Rooms
The hotel has 15 cosy yet stylish bedrooms, including twins, doubles, triples and quads most with mountain views. Each room has an ensuite bathroom, and they have been re-designed with a feeling of calm, comfort and softness in mind, with a real touch of luxury.
Part of that includes offering 'Le Bar à Oreillers' – The Pillow Bar – where you get to choose your own pillow, based on your personal preferences.
Rooms have tea and coffee making facilities for extra convenience when you just want to relax in your room after a day on the pistes or a night on the town, and there is wifi available throughout the hotel.
Hotel Coeur des Neiges – Social Facilities
The hotel has a contemporary and comfortable lounge area with a welcoming open fire, offering a selection of cocktails, wines and tapas after 4pm. They also stock a range of original 'infusions', made from Bach Flower Remedies, and fragranced with thyme, sage and orange flower.
In addition, if you want to relax even further, the hotel has a treatment room, where you can have a soothing massage, using only high-quality products. These need to be pre-booked in advance with the hotel.
If you want a change of scene, the centre of the laid-back resort of St Gervais with its low keys bars and restaurants, is only a short walk away.
Hotel Coeur des Neiges – Food
Catering is currently on a B&B only basis, which gives you great flexibility for your dining options. A breakfast buffet, which includes optional hot options as well, is served in the sunny dining room with views across to the mountains and the valley.
A very French-style afternoon tea is also available at the hotel, when you return from your day on the slopes.
The hotel can host a fondue night for your group as an option for a special experience (this must be requested with us well in advance of your holiday), but otherwise you can sample the wide choice of excellent restaurants and bistros in the village itself.
Hotel Coeur des Neiges – Location & Skiing Access
This hotel is located in the heart of the attractive ski resort of St Gervais, just an hour's easy transfer from Geneva airport. Ideally situated just 800m from the cable car giving you access to the entire ski area of St Gervais, and on to the wider Evasion Mont Blanc ski domain, which gives 445km of skiing in total.
The full Evasion Mont Blanc lift pass is included in your package and will be at your accommodation waiting for you when you arrive.
Access to the lifts and slopes is via the free local ski-bus which stops close to the hotel, or you can walk for a nice stretch of the legs. There are heated ski/boot lockers at the top of the Bettex telecabine, meaning you can stroll back to the hotel in 'normal' shoes.
For the full map of Hotel Coeur des Neiges and its surroundings, click here >>>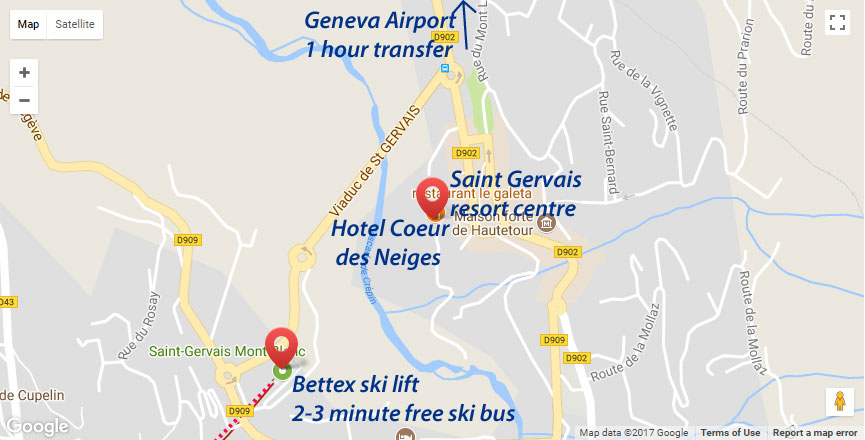 Our 'Lite' Package at Hotel Coeur des Neiges
With our 'Lite Packages', you benefit from our experience and support in arranging all the elements of your holidays within an inclusive package – yet with more independence and flexibility as to how you eventually enjoy your holiday.
Our 'Lite' Package Ski Holidays Include…
Bed and Breakfast basis accommodation
Full Evasion Mont Blanc Lift Pass
Airport Transfers from Geneva
Access to Off-Site Support if Required
All the essentials in a convenient package
All of our 'Lite Packages' include your accommodation, airport transfers and full region lift pass – but unlike on the 'Classic Packages', you won't see one of our team every day and we do not have our Ski Team on site to actively manage your days – leaving you to ski and enjoy your holiday independently.
However, we will still be available and easily accessible to support and help you should you require it!
Full package details – Hotel Coeur des Neiges
Our 'Lite Packages' at Hotel Coeur des Neiges include:
Ensuite accommodation on a B&B basis;
Full Evasion Mont Blanc lift pass included in the price and ready for you on arrival;
Afternoon / evening airport transfers in our standard transfer windows included in the package price*
Access to our off-site ski team if required.
Airport transfers on Lite Packages are included for flights scheduled to arrive into Geneva between 1500 to 2115, and for departure flights taking off at 1600 or later. On departure, your airport transfer will leave resort 3 – 3.5 hours before your flight time, meaning an evening flight from about 2000 onwards will let you ski all day on your last day.
Ski Holiday Dates and Prices – Hotel Coeur des Neiges
Stays at Hotel Coeur des Neiges are possible all through the winter season, from the end of December to mid-April.
Prices are per adult, assuming 2 people sharing a twin / double room.
Hotel Coeur des Neiges 3-Day Midweek Prices from £369… click here >>>
Hotel Coeur des Neiges 4-Day Weekend Prices from £559… click here >>>
Hotel Coeur des Neiges 7-Day Weeklong Prices from £899… click here >>>
Availability can change suddenly at any time and may depend on your group size, so please contact us >>> for the most up to date information.
Stays are on a Bed and Breakfast basis.
All stays at Hotel Coeur des Neiges include a full Evasion Mont Blanc lift pass, covering 445km of skiing.
Airport transfers are included on our fixed Monday / Thursday change-over days, for flights scheduled to arrive into Geneva airport between 1500-2115, and depart 1600 or later. Transfer time from Geneva to St Gervais is just 1 hour.
Ski & Snowboard Hire
We have a partner ski hire shop in Saint Gervais who can provide you with the most convenient ski rental options. They offer good ski and snowboard equipment for all levels, and with a reduced price.
For more details and full prices please see here >>>
Ski Lessons
We can recommend ski schools in Saint Gervais who provide good English-speaking ski instructors, for private lessons.
For more details and prices please see here >>>
Ski Clothing Hire
New to Skiing or Snowboarding? Don't have all the gear you need for your ski holiday? No problem, we have a solution!
Whether you simply need a jacket or trousers, or you require the full works, we can offer you a range of high quality ski clothing (via our partner Crevasse Clothing) during your holiday with us. You will need to order this in advance, but once done, it will be ready and waiting for you when you arrive at your accommodation.
Ski Weekender guests staying in St Gervais can pre-book their clothing package on our Ski Clothing Hire partner's website.
Your clothing will then be sent through the post and it will be ready for you when you check in.