Comments and Feedback from Previous Guests
We work hard to ensure that all our guests have a great time and are well looked after across all of our locations
With so many guests coming back year after year (and quite a few joining us for several trips in a season) we feel that we must be doing something right.
Below are just a small selection of the emails and comments in our guest book that we have received after people have enjoyed the Ski Weekender experience. All are for our own chalet-hotel – the Aravis Lodge, unless otherwise stated.
Don't just take our word for it…
We're always delighted to receive great feedback from our guests.
Please click on the logo to also read the many reviews left for us on TripAdvisor, from guests who've stayed at the Aravis Lodge.
Just a quick note to thank you all so much for the splendid time we all spent during our holiday. Having been many times before it was great to hear from the new members of the group that they agreed with me that everything was spot on.
Transfers, accommodation, food, skiing, equipment rental, dietary requirement help and the atmosphere – we cannot fault anything, just keep on doing what you are doing.
Thank you all so much for looking after us with our every need,
Christine Bleach and friends (7th – 10th January 2019)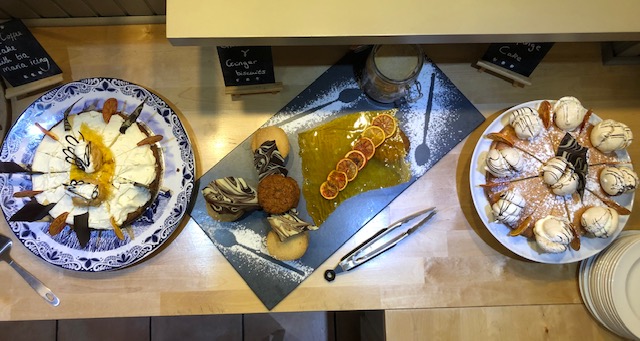 ———————————————————————
11th visit and it gets better each year.
Missed you all over the winter period. Promise we won't do that again. Thanks to all for looking after us. We love it here and really look forward to seeing you all next season.
Thanks to chefs, food was great. Thank you 😊
Pauline, Keith, Hannah and Marcus (22nd – 26th March 2018)
———————————————————————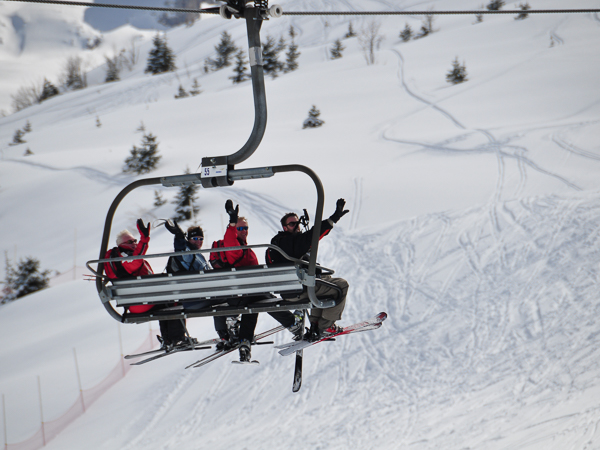 I love this place! It is amazing! So well looked after.
It's like being part of a little ski family. Such a homely and welcoming atmosphere and the food is fantastic.
It's my second time here and I would love to come again Thank you.
I had the best time skiing and socialising.
Rachel Conran (15th – 19th March 2018)
Visit #6. As usual excellent in every way. Great food, lovely room, wonderful skiing.
Everything runs like clockwork. Brilliant team effort.
Thank you, thank you, thank you.
Helen xox (26th February – 1st March 2018)
———————————————————————
Our second time at Aravis Lodge and hopefully will be coming back again next year!
Fabulous set up, wonderful staff, food and hospitality.
We love the slopes and you make our lives just so easy! Thank you so much!
With warmest regards, Judi and Geoff (5th – 8th February 2018)
———————————————————————
I am writing a quick email to give some feedback and thank you all for our recent stay in chalet Aravis last weekend. As I'm sure you know, there are several companies who offer weekend and short break ski trips to the Alps and over the years we have used two or three. I am pleased to say that our experience with your team was head and shoulders above previous trips.
From the first contact and the use of the clear booking system, the process was made easy. Email updates helped us plan our airport arrival and pick up. You should be rightly proud of the team at Aravis; they were friendly, informed, helpful, switched-on and clearly enthusiastic about their role.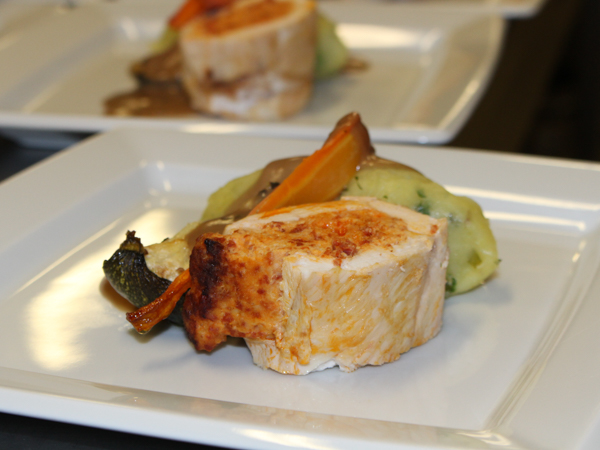 Everything runs like a well-oiled machine here and the weekend has been fabulous from beginning to end.
We hope to return! Thank you to all the Ski Weekender staff for wonderful service, food and helpfulness.
Liz, Kat and Fee, 1st – 5th February 2018
———————————————————————
The food was very good and the system during afternoon tea worked well. We appreciated the white-board announcements during dinner so we all knew what was going on. A couple of our group needed to change their hire equipment during our stay and the efficient communication between your staff and servicing of the equipment change was appreciated.
George Fridd (5th – 8th January 2018)
———————————————————————
What a fabulous find! Couldn't fault the whole experience. Such friendly, fabulous staff. Fantastic food and so accommodating for us veggies! Look forward to a return visit, hopefully with our friends and family.
Dawn and Keith (8th – 11th January 2018)
———————————————————————
Super fantastic! Stress free, everything catered for.
This is our first time with our daughter (as opposed to Ski Weekender as a selfish break just the two of us) and yet again Ski Weekender is the perfect holiday.
So flexible, so hospitable, just brilliant in every way.
Lindsey, Alex and Chloe age 9. (22nd – 26th December 2017)
———————————————————————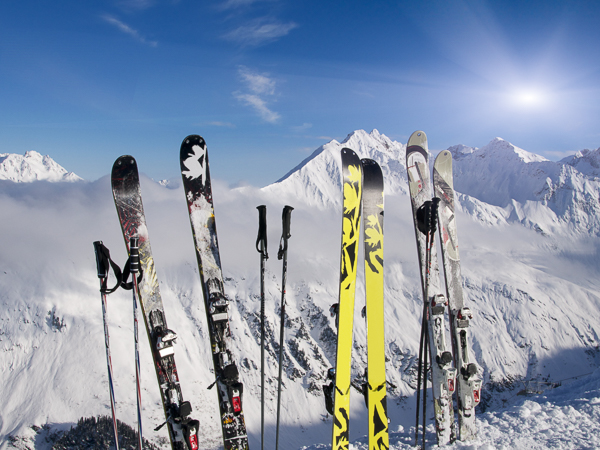 Thank you for a super midweeker last week.
Jack, George and I really enjoyed ourselves. As always, the welcome and service by the team is beyond compare.
I reckon we first turned up in 2005 – hopefully we'll be able to keep coming back.
All the best, Peter Counsell (3rd – 6th April 2017)
———————————————————————
Had the most amazing first ever ski holiday! We literally can't wait to return. Every single person who works with you was extremely helpfully, had a really family vibe!
Many thanks, Louisa and Aaron (27th – 30th March 2017)
———————————————————————
I had a great holiday last weekend and I really enjoyed the skiing, everything was well organised.
Senja (23rd – 27th March 2017)
———————————————————————
From start to finish I have never found a more organised, helpful and friendly group of people. Aravis Lodge is a great location for skiing both Grand Bornand and La Clusaz, the rooms are well appointed, the towels large and fluffy, the food fantastic, organisation of your ski equipment and the atmosphere completely laid back but at the same time spot on.
Your attention to detail is excellent as my niece has food allergies and the help we received from you meant we could relax knowing she would be OK.
Nicola, Robert and Samantha Wheeler (9th – 13th February)
———————————————————————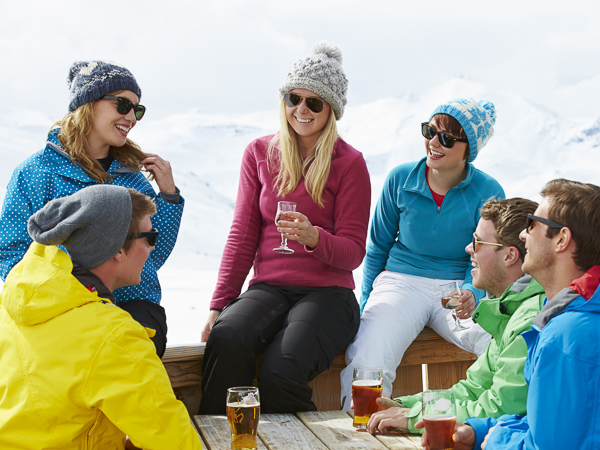 Hi Tom and all the team. All of us had a fab time, the skiing was great and we were very lucky with the gorgeous sunshine.
A big thank to Aoife and her team for making sure Ellie and Nick's dietary requirements were met. The food was fab!
Kind regards, Jo Sargant (16th – 20th Feb 2017)
———————————————————————
The Ski Weekender team in Grand Bornard were excellent and very accommodating in spite of the challenging conditions in the resort and we were all able to enjoy a fabulous few days.
We look forward to booking again with you next year!
Kind Regards, Debbie Rathbone (2nd – 5th January 2017)
———————————————————————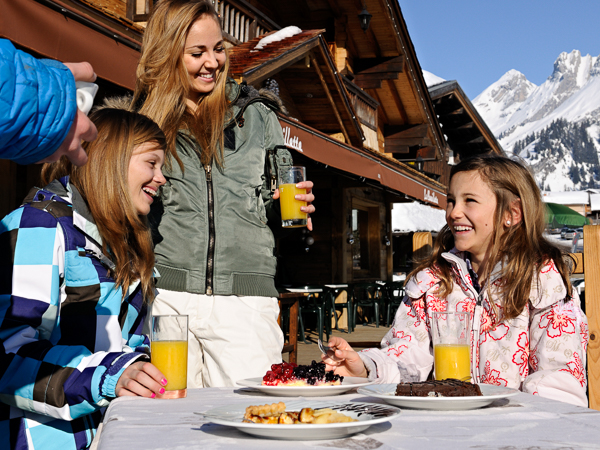 I just felt that I had to write and thank you once again for a brilliant few days holiday.
I don't think we could have crammed in any more. You organising my paraglide off the mountain was also a real treat. (I've been promising myself that for ages – I think the older I get the more reckless I become!)
Please thank everyone again; your organisation, hospitality, warm friendship and catering is second to none.
Best wishes, Jenny, Julia and Olivia (13th- 16th February 2017)
———————————————————————
Many thanks to you and all the team for your help in making sure we had an excellent skiing holiday over Christmas. We really appreciated the effort involved from everyone in making sure we were able to ski.
Richard Soldan (22nd – 26th December 2016)
———————————————————————
I just wanted to say thank you for providing such a great service. I was very impressed with the whole operation – fantastic customer service, great online booking form which made everything very simple, easy transfers (Ross gave us lots of good info), friendly hotel in a good location.
Mitch Black (Hotel la Pointe Percee, 10th – 14th March 2016)
———————————————————————
Hi. Just to say that we had a fabulous time. Thank you do much for looking after us. The hotel and staff were fantastic. We will be back. And will recommend you to all our friends.
Michele Jonhson (Hotel les Glaieuls, 21st – 24th March 2016)
———————————————————————
Our break exceeded all expectations from beginning to end.
Thank you to everyone who is involved for such a smoothly run and enjoyable holiday, you manage to run a small hotel whilst getting your guests to interact with each other and become friends!!
It was all so much more than just a ski holiday.
Elizabeth Carson (14th -17th March 2016)
———————————————————————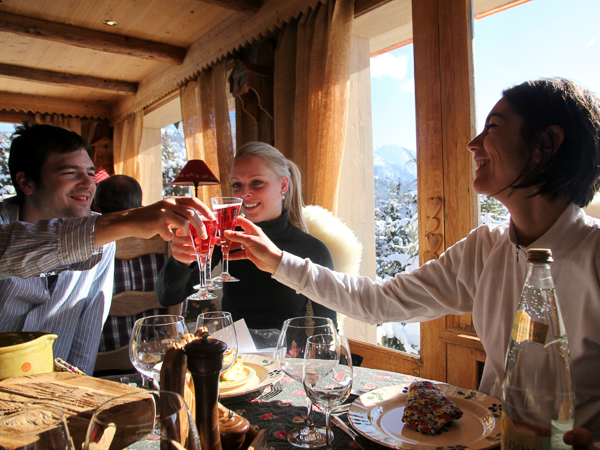 Have just returned from four days in La Grand Bornand. May I say what a fantastic time I had. Excellent organisation by the Ski Weekender team, met some great people, great food, perfect location and great skiing.
Andrew Denley (Hotel les Glaieuls, 14th – 17th March 2016)
———————————————————————
I wanted to take the opportunity to say we had an absolutely wonderful stay. The staff were so welcoming, accommodating and great fun. So much so, that my brother-in-law was back two weeks later with some work colleagues.
Ann McConnell (27th – 30th December 2015)