February Half Term Ski Holidays & Short Breaks 2018
Designed with families in mind, we offer half term 4 day Ski Weekends, 3 day Ski Midweeks and Weeklong half term ski holidays from our base at the Aravis Lodge, skiing the resorts of La Clusaz and Le Grand Bornand.
We appreciate it can be hard work taking children skiing, so we have designed our half term ski holiday service to make sure you have a relaxing break whilst the kids have plenty of fun.
All our half term ski packages include fully catered chalet accommodation, full Aravis region ski lift pass, flexible afternoon / evening airport transfers from Geneva, and full support from our dedicated, on-site ski team.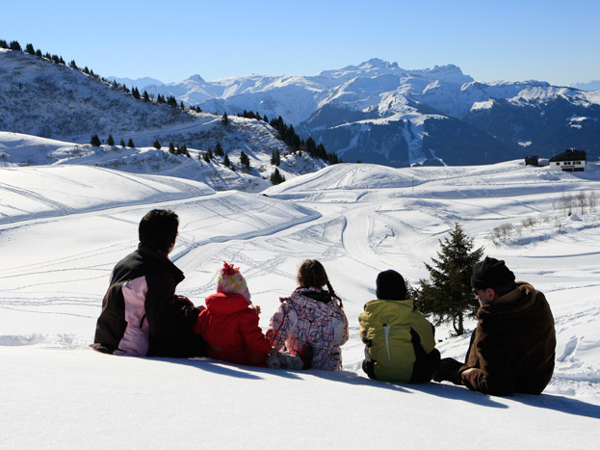 Half Term 2018 Short Ski Break Dates & Prices
For 2018, UK Half Term dates are split over 2 weeks – Saturday 10th – Saturday 17th or Saturday 17th – Saturday 24th February.
Unlike most other ski companies, we keep running 3 and 4 day short breaks throughout this period. Getting away for just a few days, avoiding the rush of a Saturday – Saturday holiday, is something our long-time half term regulars really appreciate.
These 2 weeks are by far the most popular period of the ski season, and always sell out long before other dates, often as early as May for midweek breaks. Contact us with your holiday dates to check up-to-the-minute availability or get us to hold space for you.
Included in all prices: ski lift pass (full region), a catered chalet-hotel stay & very short airport transfers from Geneva.
Weekend Ski Breaks – Half Term 2018
This year, we have the following 4 day weekend ski breaks running over the half term period:
Thursday 8th – Monday 12th February
Thursday 15th – Monday 19th February
Thursday 22nd – Monday 26th February
Prices for all of these breaks are from £649 per adult, £599 per child (14 years and younger).
Midweek Ski Breaks – Half Term 2018
This year, we have the following 3 day midweek ski breaks running over the half term period:
Monday 12th – Thursday 15th February
Monday 19th – Thursday 22nd February

Prices for both these breaks are from £469 per adult, £429 per child (14 years and younger).
Weeklong Ski Holidays over Half Term 2018
We will also be offering weeklong ski holiday packages for the February half term 2018 period, with stays running on a Monday – Monday or Thursday – Thursday basis.
Both these formats will usually allow you to find much cheaper flights and less crowded airports than traditional Saturday – Saturday ski holidays.
Prices are from £1089 per adult, £999 per child, again for a catered chalet-hotel stay including lift passes and airport transfers.
Contact us for full details and availability on specific dates.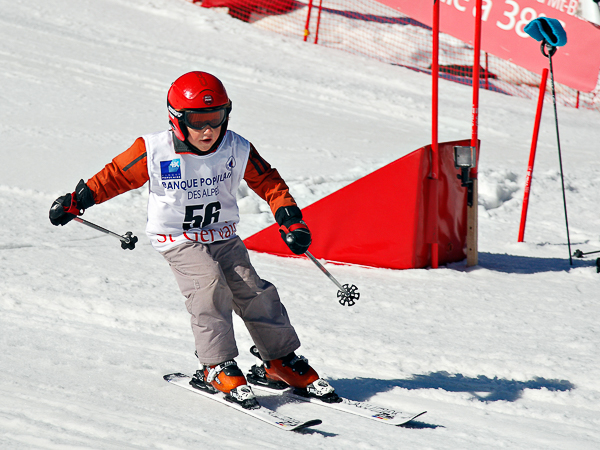 The Half Term 2018 Ski Experience
Most kids love skiing and the earlier they take to it the more confident they become, often outskiing parents before they make double figures!
The ski team will ensure that every need is met for your family during the half term ski or snowboard holiday. Little things we do help keep your ski holiday hassle-free and memorable, such as:
Lift passes included and ready for you to collect on arrival
Ski lessons arranged for you and the children
Ski fitting onsite for adults; quick and easy fitting for the kids using our friendly neighbouring shop
Return airport transfers and daily slopes transfers in our private minibuses
Organising creche bookings for younger children if required
Our aim is to make sure you have the easiest, most hassle-free half term ski holiday ever!